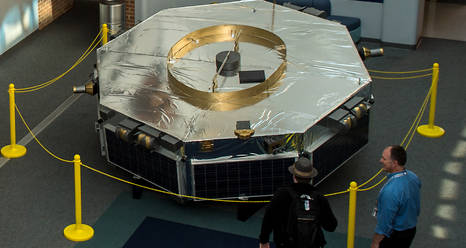 MMS: Five Years, Four Spacecraft, Thousands of Inspired Students
03.16.15 – "Most kids' eyes light up when I say, 'your cell phone service could be interrupted because of solar activity,'" said Troy Cline.
Space weather, such as coronal mass ejections, or CMEs, which are large outbursts on the sun, can affect Earth's magnetic field. A change in Earth's magnetic field may cause current surges in power lines that can lead to power failures.
More STP News